Blackbeard Challenge
May 26 @ 12:00 am

-

May 29 @ 11:59 am

$50.00
Blackbeard's "I'm Kind Of A Big Deal" Challenge has been created in memory of SSG Matthew Pucino, US Army Special Forces Operator who was killed in Afghanistan, 23NOV09. This challenge, like Matthew, is Kind of a Big Deal. Matthew spent a time or two in the gym. This challenge reflects Matthew's persona, as he always worked hard at whatever he did. Whether it was earning the coveted Green Beret or memorizing hand signals to call plays in a hurry up offense on the football field, or putting on fifty five pounds of muscle, Matthew worked hard.
This challenge has three levels to choose from.
Level One – Beginner -" You can see my ribs young Pucino challenge"
Level Two – Intermediate- "I may get run over on the football field, but I'm getting back up Pucino challenge"
Level Three – Advanced- "Quiet Professional Pucino Challenge"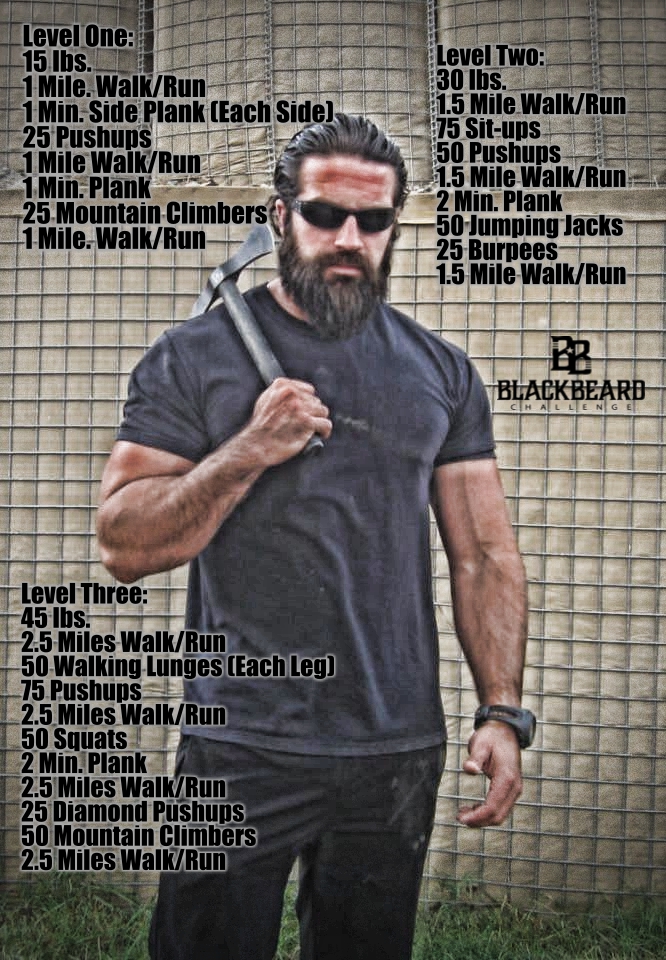 Choose your level, send us your time to complete, and the best time for each level will be posted on our Facebook page as the winner! Document your journey and send us photos of your challenge in your cool Blackbeard gear while doing it!!!"
Most importantly, have fun, involve your family and besties, make it a team effort if you like! In memory of SSG Matthew A. Pucino, work hard and go big or go home!
$50.00 entry – you will receive a Blackbeard Challenge t-shirt, shorts (women's cut also available), patch and koozie upon entry. (One shirt, pair of shorts, koozie, and patch per person.)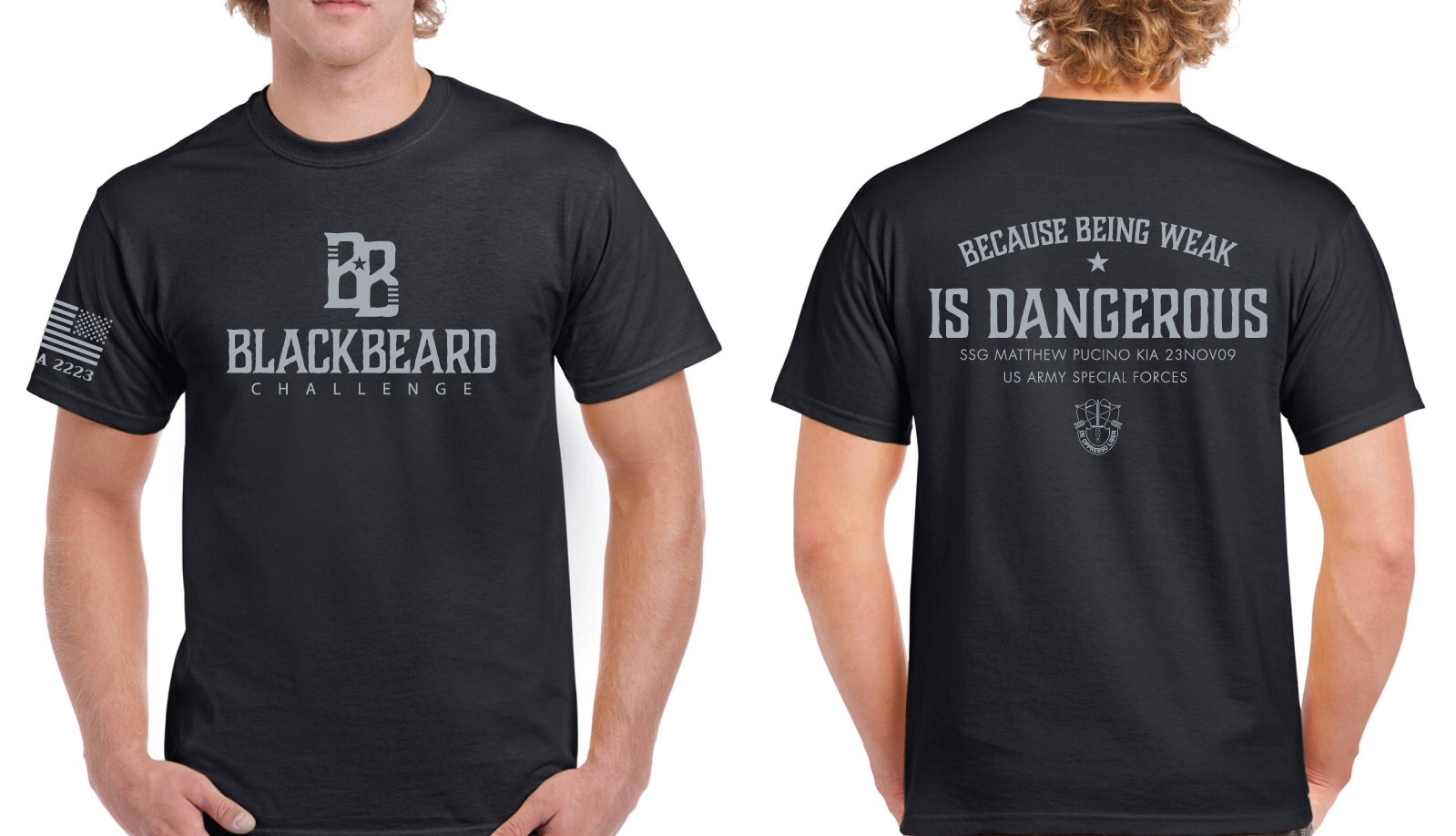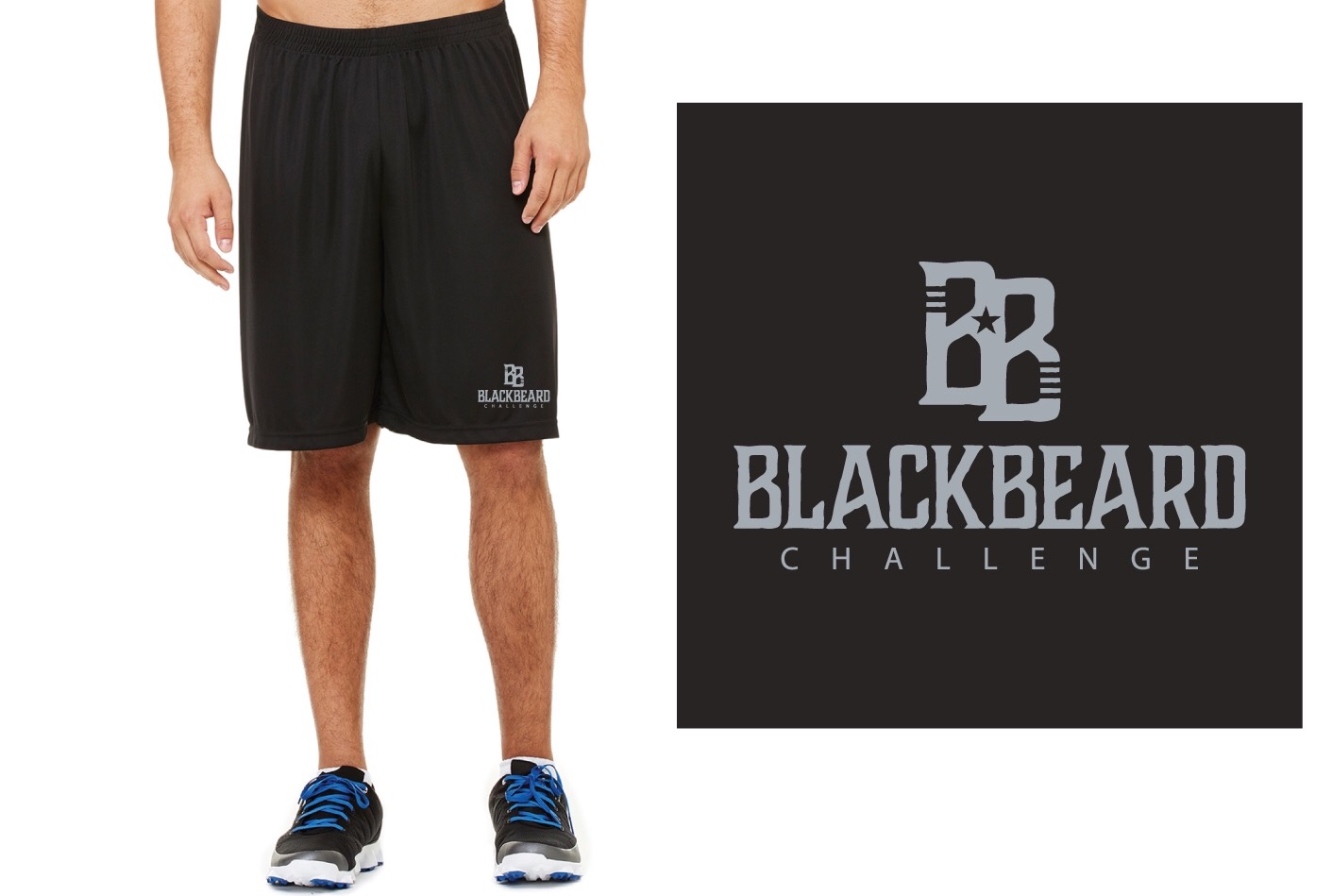 The purpose of the Matthew A. Pucino Foundation, LTD is to continue the legacy of Staff Sergeant Matthew A. Pucino.  We are a tax-exempt and tax-deductible 501 (c) (3) not-for-profit-organization. Our exempt purpose is to provide for the physical and emotional needs of combat wounded soldiers and their families. We strive to assist our warriors and their families, just as Staff Sergeant Matthew A. Pucino would have done, keeping his name and memory alive.
FAQs
Do I have the entire weekend to complete my level?
If you want to be entered into the Facebook winner's circle, then you need to complete the level all at once to the best of your ability.
What is the weight below each level?
The weight for each level can be affixed to your body in a way that is easy to move around with i.e. backpack, kit, etc.
Do I have to wear the weight to complete all the exercises in my level?
No, you only wear the weight on the walk/run parts of your level.
When will my Blackbeard gear ship?

The gear will ship the week of May 15th.
Where will the event be held?
This is a virtual challenge so you can complete it wherever you want!